Folkdance Classes
Fiona Murdoch, Tutor (Hamilton)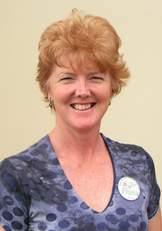 Fiona is a well-trained versatile dancer who began with Scottish Country Dancing as a child. She continued with studies in classical Flamenco and attended contemporary dance classes in Perth. Since then Fiona has extended her knowledge at a variety of ethnic, traditional, and international folkdance style workshops, master classes and festivals, both here and overseas. This has resulted in her acquiring an extensive and varied repertoire of dances drawn from Eastern and Western Europe, Scandinavia, Asia Minor and the Middle East.
Her interest in ethnic music developed alongside her dancing, and is complemented by her post-graduate studies in physiotherapy and demanding training with Folk Dance Australia to gain her Recreational Folk Dance Teaching certificate. Together these qualifications and skills enable Fiona to competently judge, choreograph, direct, and teach performance troupes and bring her own brand of 'healthy activity / exercise' perspective to passing on her preferred non-competitive, inclusive and recreational dance styles to others. She is naturally in demand as a dance caller for community and private events, as a regular tutor at Whangarei Celtic Gathering, as a judge for Auckland Multicultural Society "Ethnic Dance Challenge", as a writer for Folkdancers' Own Newsletter, and as a trainer of recreational folkdance teachers.
Fiona's involvement with Folk Dance New Zealand has been very supportive right from its modest beginnings in 1995. She has served on the teacher training committee for eight years, been president for four years, festival co-ordinator for two of the FDNZ National Camps as well as regularly helping to liaise with overseas dance experts visits to New Zealand. Currently she is a FDNZ committee member, tutor of Hamilton's International Folk Dance Group and Director of two performance troupes Dance Folkus and Celtica.