Folkdance Classes
Enjoy dancing every week!
(also see: upcoming special events and socials in the regions and nationally...)
Select your region on the map to find out about weekly dance sessions, or choose from the menu.
More details are published in various NZ periodicals - click here.
What to Wear:
Dress is usually casual - be prepared for light to moderate level of activity. Your shoes should be comfortable, but not too gripping on the floor. More questions? - see the FAQ on Farandol's site.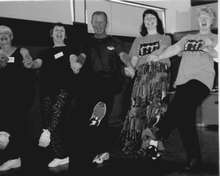 Go Dancing - Calendar of Socials, Festivals and Performances
Click here to see national and regional events listings - including special workshops, monthly socials and annual camps.
Go Dancing - Other Folkdancing Websites:
Ruritanian Folkdance Club, Auckland - ruritanians.folkdance.nz
Farandol Folkdancers, Christchurch - farandol.folkdance.nz
Irish dancing schools exist in many centres - go to Irish Dancing Scools for details.
Israeli groups exist in many centres - go to the groups page at macholpacifica.org.nz for details.
Scottish tuition and events are available almost everywhere - go to the RCDS website at www.rscdsnzb.org.nz.
If you're wondering what to do one evening, try www.essnz.com, which lists arts events in each region.
Getting Listed
Finally, if you'd like to be listed here, contact the web master:

.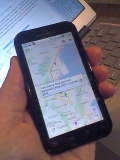 Help Wanted
We list events at eventfinder.co.nz, and we've started a Google map. Filling out forms and keeping tags up-to-date is not hard, but takes a little time. If you'd like to contribute, email .